By Steve Young, for SiouxFalls.Business
His friends call him "The Great Connector," a title befitting a man whose vast network of colleagues and acquaintances has spawned countless new business relationships across the southeastern South Dakota landscape.
But now, The Great Connector, Tim Schut, needs a connection himself.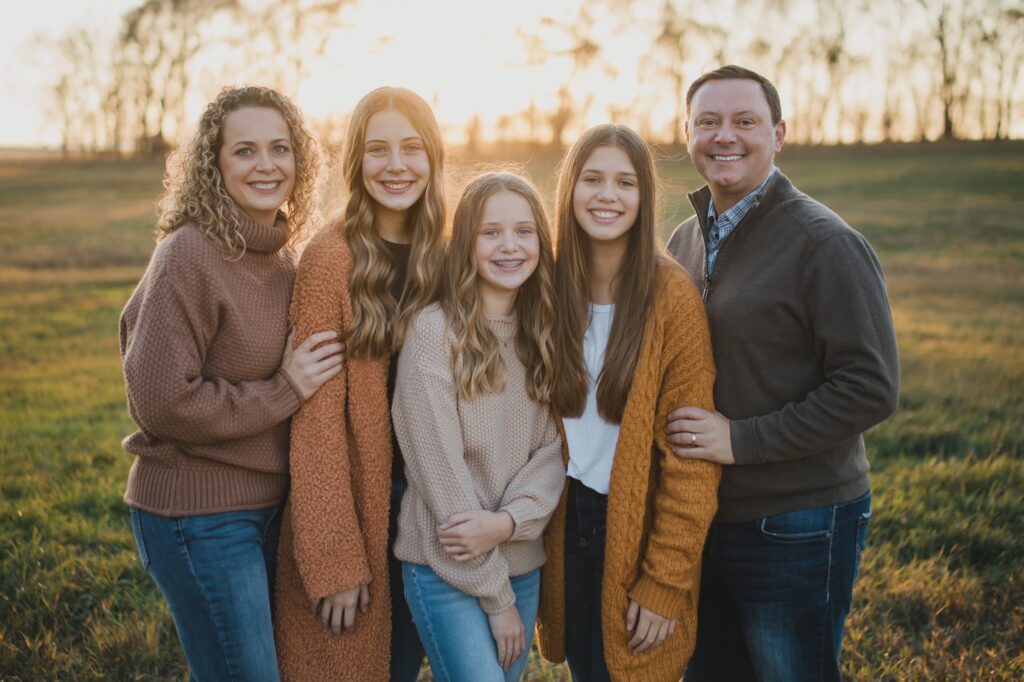 Six months ago, the 45-year-old husband and father of three daughters was diagnosed with an uncommon neurodegenerative brain condition called primary progressive apraxia of speech. In the worst kind of lottery luck, Tim has become the one in a million faced with that affliction in this country.
So new is the disorder on the medical radar that researchers don't know what causes it or how quickly it will progress.
In time, Tim is destined to lose his ability to speak — the cruelest of twists for a man who always called speech his superpower.
That said, PPAOS doesn't appear to threaten Tim's thought processes — only his ability to articulate those thoughts. And unless answers emerge to stem its tide, the disorder leaves him maybe 10 to 15 years to live.
The yellow and green areas on this scan of Tim Schut's brain show where his primary progressive apraxia of speech condition is present.
"I got the prognosis this past June 21, the longest day of the year, and unquestionably, the longest day of the year for me and my wife," Tim said. Staggered, the Schuts walked out of the speech pathologist's office at Mayo Clinic in Rochester, Minnesota, that June morning, tried to get a bite to eat and "then just basically went to the car and cried," he said. "It was so devastating."
The tears passed quickly, for Tim isn't one to wallow in despair. Remember, he's a connector. Even though PPAOS has been diagnosed in only roughly 300 people across the country, he has charged headlong into bringing that community together. Tim started a Facebook group for people with the condition, a move that is being supported by staff at Mayo. He is spreading the word about PPAOS on podcasts as well and continues to talking to interested groups wherever and whenever he can.
The goal in all this, he said, is to promote support and enlightenment along a poorly lit and very frightening path.
"I'm just looking for a way to share war stories, if you will," Tim said of trying to connect with others dealing with the condition. "I just don't know what to expect, and the unknown is scary."
Taking that head-on approach with a resolve steeled by his outgoing personality is classic Tim Schut, friends said. From his childhood days growing up in Chester to his years at Northern State University in Aberdeen, where he worked in the admissions office and served as student body president, Tim has turned an omnipresent smile and his sparkling eyes into an open invite to the world around him.
That world, in return, has answered the call. He has cultivated thousands of relationships during a 20-plus-year career in Sioux Falls – first at Wells Fargo and then at Waddell & Reed Financial, followed by Dacotah Bank, First Premier Bank and now at NAI Sioux Falls. His network grew outside of work as well – through his involvement in United Way, Junior Achievement, Paint-A-Thons and the Young Professionals Network. Today, Tim serves on the boards of the Sales and Marketing Executives and the Stockyards Ag Experience in Sioux Falls. He works on the College of Pharmacy Development Council at South Dakota State University.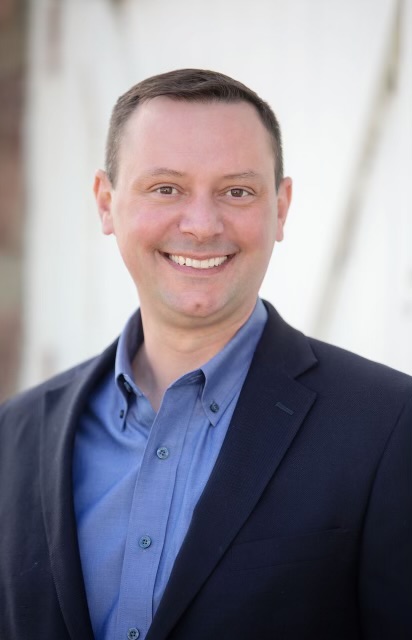 That's how one becomes The Great Connector. That and following a philosophy of what he and others call being a forward thinker.
"I've always tried to think about 10, 20, 30 years from now," Tim said. "Where will I be? What will I be doing? What are my goals? And how best can I get there?"
That path has long been blazed on the principles of a book he likes to share with others, a business parable called "The Go-Giver." The book's authors suggest that the key to success is not being a competitive hard-charger always trying to get new clients and making ever bigger deals, but focusing instead on giving. Value is defined by how much you give rather than how much you get paid, the book says. Income is decided by how many people you serve and how well. Influence comes through how often and how much you focus on others' needs first.
"When I give the book out, I write on page 100, 'If you get to this point, give me a call. I'll buy you lunch, and we'll discuss the book,' " Tim said. "l just think it's an important book for everyone to read."
But these days, Tim isn't so focused on 20 or 30 years from now. He and his wife, Jennifer, moved their three daughters – Makayla, 15; Katelyn, 13; and Alyssa 11 – this past summer to an acreage near Chester, where the girls can enjoy more involvement in school activities and where their family roots are.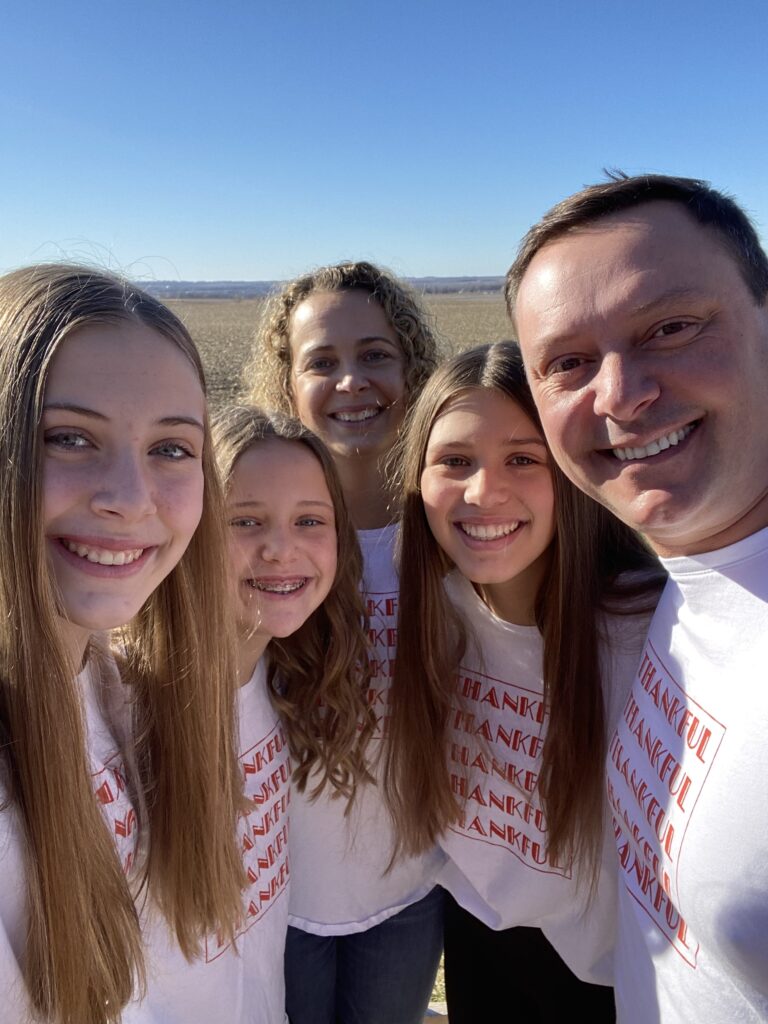 "The game has changed," Tim says. "We've slowed down. I'm learning how to appreciate every day as it comes along."
In preparing for the inevitabilities that PPAOS will bring, Tim has started working on a book for his family that chronicles his life's story. A second book project is in the works, too, one that he plans to call "Speechless" and will focus on relationship-building.
He also has begun recording his voice, saying thousands of words and sentences. Once banked, those recorded words will become his voice when he can no longer speak. Aided by techno-wizardry, Tim will be able to gaze at words on a screen someday when his ability to speak is impaired, and his voice will come forth in real-time conversations.
"You know, I have time," he said. "I consider it a blessing that I have this lead time to record my voice and do these things. Car accident victims and heart attack victims don't have that chance to say goodbye."
The hope, of course, is that medical science will prolong that goodbye well beyond 10 to 15 years. Tim remains optimistic. Indeed, optimism is his new superpower, and he conveys that hope in every talk and presentation he gives these days about the challenge he has been presented.
His friend, Rick Melmer, who runs a training program called Leadership South Dakota with his wife, Valerie, invited Tim to speak not long ago to one of the group's classes about leadership in the face of adversity.
Tim, who had gone through the program a few years earlier, didn't hesitate.
"He was terrific," Melmer said. "He had to fight through a little bit of emotion. But the group learned a couple of things from him. One would be, what do you do when adversity comes your way, and it's unexpected? How do you handle that? And two, you don't have to be in despair. You can rise up and remain positive in spite of difficult circumstances. Tim did just a great job in both of those areas."
Tim has the ability to be really honest and yet bring bit of humor to the table with that honesty, Melmer said. "Which is just remarkable," he added.
"I think a lot of people, including myself, would probably feel sorry for myself, about the condition I'm in. Tim just doesn't do that."
No, Tim is spreading the gospel of resilience and optimism. He has spoken by Zoom to the University of Northern Iowa's motor speech disorders class about his condition. The University of South Dakota's speech pathology class also will benefit from his wisdom and his story.
When Tim talked on John Meyer's "Leadmore" podcast in mid-October, there were more than 2,000 downloads of the episode.
"It became a full-time job keeping up with the Facebook messages, text messages and phone calls for the first four or five days afterward," Tim said.
That doesn't surprise Sioux Falls Realtor Kory Davis, who met Tim when both worked at Wells Fargo years ago and now is an ardent supporter and friend.
"He's not a 'why me' guy. He's more of a 'why not me,' " Davis said. "He helps put a face on something that … it's not just about PPAOS … I'm sure there's other afflictions out there that people aren't familiar with that he can help shed light on too. What better ambassador to do something like that than a guy like Tim who knows everybody."
By staying out in front of people as much as possible, The Great Connector continues to extend to people the courage to face whatever adversity that may confront them, Davis said. "That's where you look at it and go, well, when something negative happens, what kind of platform do you have to turn that into a way to help others. To Tim's credit, that's what he's done."
And continues to do. Tim has been asked if he ever has gotten angry over his misfortune. He has not, he insists, though maybe that will come someday. Until then, The Great Connector will continue to wield that optimism superpower and make positive connections where he can.
"I've always been about connecting people for mutual benefit," he said. "So that's what I'll continue to do. That's how I hope the world will see me. That people's lives are better because I was a part of their lives."